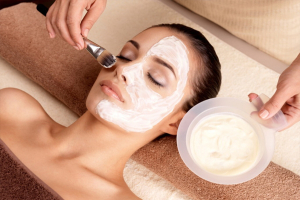 If you're new to the world of detoxing, you may wonder why your skin would need one. What could a skin detox do for you? Your skin is one of the major organs involved in eliminating wastes and toxins from your body. A skin detox seeks to help the skin to get rid of the body's waste products, which will, in turn, help your skin look and feel amazing. If your skin isn't looking as good as you'd like, a summer skin detox will definitely give you back a radiant glow.
Tips for Your Skin Detox
Super clay mask: Clay masks help pull toxins and waste materials out of your skin, banish clogged pores, and revitalize dull skin, so they're good for purification anytime. To super size them for a summer skin detox, slather them on a little thicker than usual, let sit for 10-15 minutes, then step into a steaming hot bath and let the steam further work the ingredients into your skin. After another 5-10 minutes, rinse off and enjoy the fresh feeling! Of course, we recommend you use our Combination Clay Mask for this step.
Drink more water: A common recommendation for health, drinking water is an important step in detoxing your body, inside and out. Make sure your water is pure, or it will only add more toxins. And if you want some extra detoxing power, add some lemon to the water. Lemons naturally promote healthy digestion, and help flush toxins from the body.
Exfoliate: Whenever you need to slough away dead skin cells and encourage new, younger looking cells to emerge, you need to exfoliate. Try stepping it up for a week and exfoliating a few more times than usual. We recommend you use our Enzymo Peeling Cream for this step
Dry brush: Dry brushing is a great way to detox the skin all over your body. We recommend you use a Buffing Cloth, and right before your bath or shower, take about five minutes to buff your skin. Using circular motions start at your feet and work your way up. You'll increase circulation, remove dead skin cells, and make your skin incredibly clean.
Cleansing bath: Use your bath to detox your skin by adding Hydro Active Mineral salts.These will draw impurities out of your pores, helping your skin to start over fresh. To make it more luxurious, add some Anti-stress Body Gel.