No matter what genetic hand you've been dealt, looking and feeling your best at any age means understanding your skin and learning about what changes to expect over time.
From your forehead down to your décolletage —there are typical changes that commonly occur in each decade of our lives and knowing what to expect will help you maintain beautiful skin over time.
With so many "anti-aging" products on the market it can become very confusing when searching for the best products for your skin. Ceramides, Liposome's, Anti-Oxidants…does your skin need all of these things?
In this article we attempt to de-mystify the abundance of information by addressing what is MOST IMPORTANT for your skin depending on your age.
Twenties
Attention youthful beauties; This is the most important decade for your skin. The way you care for it now will determine what your skin will look like for the rest of your life.
The transition from teenage years into the 20's is a big one.  It is in our 20's when we come of age. Doors are opened to a whole new world of both bad and good when it comes to our skin.
In teenage years, waking up with a tiny blemish was disastrous. In your twenties however, you have a whole slew of new things to worry about.  The first signs of aging are starting to appear, making it more challenging to keep your youthful skin. It's time to take a look at your current skin care regimen and the individual products you're using, and perhaps make some life long adjustments. It's better to start with good skin care habits early than wait until your youthful skin looks more…. mature.
What you need: Moisturisers with sun protection.
SPF 30+ day protection
Eye cream
Cleanser, toner & moisturiser to balance and hydrate our skin daily.
Exfoliant & mask to help keep your skin clear.
In salon treatments –
Microdermabrasion to improve skin hydration & decongest.
LED facials to hydrate and balance any oil concerns.
Facials
Late 20's may also need to consider Photorejuvenation depending how much sun exposure you have had.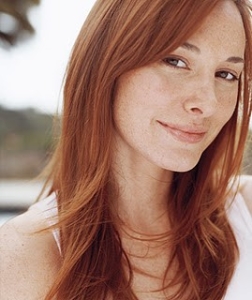 Thirties
It's sad but true; skin ageing really begins at 30.  Particularly when you've exposed yourself to the sun. Fine lines develop as Collagen and Elastin start to break down, and our delicate skin under the eyes begins to thin. Skin generally becomes drier, quicker. Broken veins may start to show up as tiny red dots, and towards the end of this decade, age spots and brown pigmentation marks, or 'sun spots', may appear. Under-eye puffiness may become a problem, taking longer to subside after you wake.  Arrghhh! You may say, but don't panic, there is a lot you can do to halt the ageing process…
What you need: Moisturisers with sun protection.
Hydrating moisturizer
SPF 30+
Eye cream
Hydrating Cleanser & Toner
Introduce Vitamin C Serums & Retinol.
Exfoliant and mask to use in between salon visits
In salon treatments –
Photorejuvenation for removal of broken veins & brown spots.
Advanced Facials/Microdermabrasion with an eye treatment to improve skin hydration & radiance.
Venus Swan Skin Tightening will increase collagen production creating a firmer tighter toner skin.
LED Facials for hydration and skin radiance.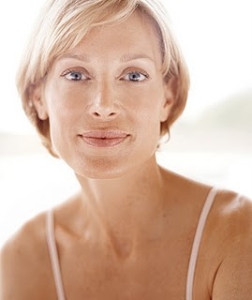 Forties
Deeper lines begin to etch around the mouth and eyes, furrows appear on the forehead and circles under the eyes may grow into pouches. Most women's skin becomes noticeably drier. In the run-up to the menopause, and during this phase, skin may also become more sensitive. What's more, skin loses its resilience due to a breakdown of Elastin and Collagen.
What you need: Your daily regime should embrace products that offer specific benefits to counteract skin problems such as: sensitivity, hyper-pigmentation, anti-ageing and hydration.
Eye care products
Hydrating moisturizer
Soothing serum to protect capillaries and super hydrate.
Gentle exfoliating products and a nourishing hydrating mask
Cream Cleanser and hydrating toner.
Daily SPF 30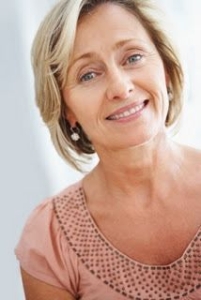 Over Fifty
By now, skin starts to acquire true 'character'. This is because, post-menopausal, there's much less estrogen being produced and without estrogen, skin becomes thinner and more fragile. It is also less able to retain moisture and the production of collagen and elastin slows down significantly. In the fifties, skin tone is also likely to become more uneven, with an increasing number of 'sun spots'
What you need: Products that minimize the appearance of lines contain Phyto-estrogens and protect the skin from the sun or even fade sunspots.
Your skincare routine should consist of nourishing hydrating products.
De-aging products
Products with phyto-estrogens to help combat skin sensitivity and dryness during menopause
Sun protection and pigment fading products.
Eye care products
Gentle exfoliant and a nourishing hydrating mask to use between salon visits.
Cream Cleanser and hydrating toner.