Simply Elegant is always on the forefront of new treatments, wanting you to experience the most optimum & up to date technology world wide.  We are extremely excited to announce we will be introducing revolutionary new technology called Venus Swan MP2.
The Venus MP2 treatment is setting new standards in the Aesthetic world. It is able to tighten and tone the skin without surgical procedures. Performing skin tightening, wrinkle reduction, non surgical body contouring & cellulite reduction. This new treatment has drawn the attention of many celebrities and has lots of exposure on national television show such as NBC, The Morning Show & Today Tonight.
The demand for non-invasive aesthetics treatments has increase dramatically.  Today we demand effective treatments that deliver excellent clinical results in the quickest time possible.  The Simply Elegant team believes that this new technology is exceptional & is extremely excited with its results world wide.
To experience Venus MP2 bookings are essential.  Please phone 3881 3102 to schedule your appointment.

Frequently Asked Questions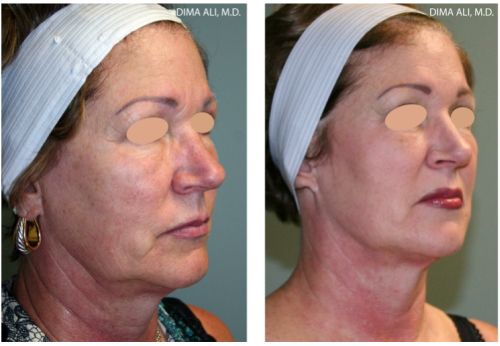 What is Venus Swan?
Venus Swan is a device used to treat wrinkles, tighten skin, reduce cellulite and circumferential fat. Using (MP)2 technology, this device delivers Multi-Polar Radiofrequency and Pulsed Magnetic Fields to the skin to produce a dense and uniform heat. This causes collagen synthesis and contraction.
What areas of the body can be treated?
The face, neck and entire body can be treated with Venus Swan.
What kind of results will I get?
Tighter skin, softening of wrinkles, plumper, fuller and more youthful appearance, reduced cellulite and a more contoured silhouette.
How safe are the treatments?
Radio frequency and Magnetic Pulses have been used in medicine for many years and are proven, safe and effective technologies. Your treatment provider will review your medical history and your aesthetic goals to see if Venus Swan is right treatment for you.
How many treatments do I need?
The number of treatments required will vary from patient to patient, but typically, 6 treatments for face and 6-8 for neck and body.
Is there any downtime? Can I have a treatment at lunch and return to work right away?
Absolutely! A treatment to one area takes less than 30 minutes and no downtime is required.
Before and After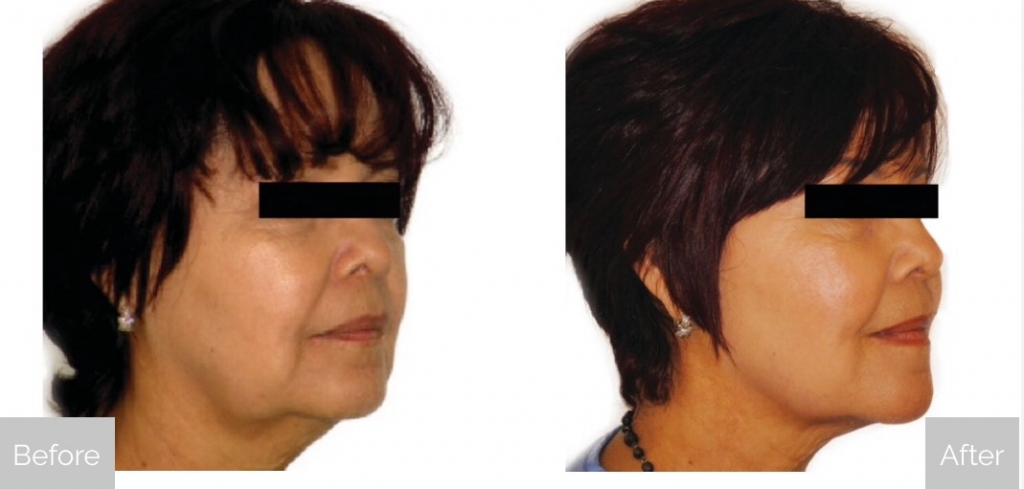 Client Testimonial

I have been a client of Simply Elegant for approximately 2 years. In October last year Cherie talked to me about the Venus Swan treatments and how they would benefit my skin. I have been having Botox for approximately 7 years and have been happy with the result however as time has past I was noticing the lack of volume in my skin. Nothing Botox can't fix. I have had fillers here and there but it is extremely expensive and certainly doesn't cover the whole face.

I decided to give the Venus Swan a go. I am someone who invests in my skin and I like to look the best I can for my age. I have been extremely happy with the results I have received and in turn would highly recommend it to anyone wanting to improve the overall look of their skin.

My husband is now having a course and his skin is looking wonderful. It's hard to put a finger on the exact result and I expect it could be different for each person. My skin feels and looks plumper and the texture just seems better. My husband's skin is looking healthier and youthful. He has deep wrinkles which have not disappeared but his overall look is as I said, plumper and healthier. More refined and almost softer looking in appearance.

I am very, very pleased and have purchased a follow up program and will do the same for my husband. I also recommended it to a friend and she too is extremely happy with the results and has also purchased the follow up program.

Cherie and the staff are just wonderful and you are always made to feel special as soon as you walk through the door. I would not hesitate to recommend Simply Elegant for any treatment. I have had wonderful results with the IPL treatment for pigmentation as well.

So to anyone who may be "on the fence" about trying IPL or Venus Swan, my advice, just take the plunge. You are in good hands and you will be looked after fully. It's an investment worth taking!
Warm regards,
Wendy-Jane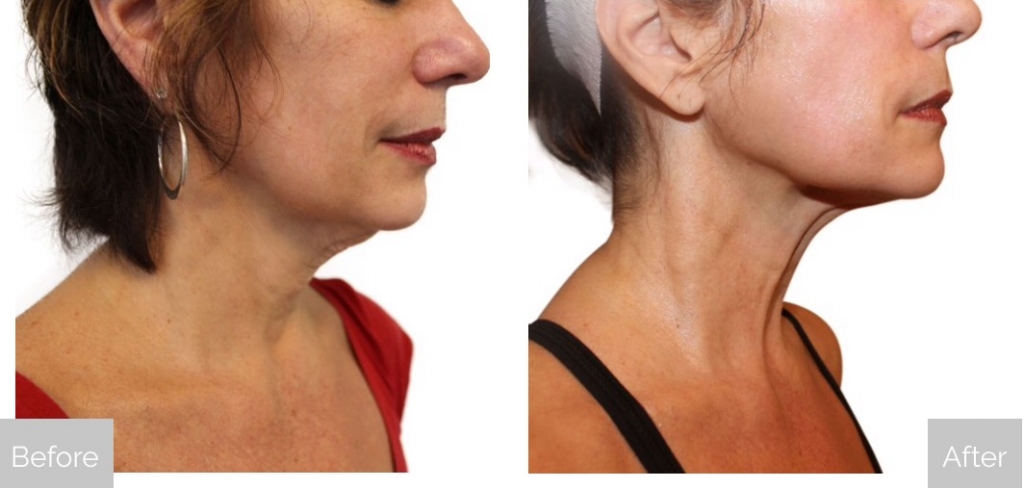 Skin Tightening
Neck – $200
Face – $350
Face & Neck – $450
Skin Tightening Program Includes 6 Treatments:
Neck Program – $1000
Face Program – $1500
Face & Neck Program – $1950
Skin Tightening Program Includes 8 Treatments:
Neck Program – $1200
Face Program – $2000
Face & Neck Program – $2500
Body Contouring
Arms – $250
Stomach – $250
Buttocks – $350
Thighs (front & back) – $450
Thighs (front OR back) – $350
Body Contouring Program Includes 8 Body Contouring Treatments:
 Arm – $1500
Stomach – $1500
Buttocks – $2200
Thighs (front & back) – $2800
Thighs (front OR back) – $2200
Payment Plans are Available
| | | | | | |
| --- | --- | --- | --- | --- | --- |
| Treatment | Upfront Payment | Payment Plan | 1st Payment | 2nd Payment | 3rd Payment |
| Skin Tightening | | | | | |
| Face6 Treatments | $1500 | 3 payments monthly | $600 | $500 | $500 |
| Face & Neck6 Treatments | $1950 | 3 payments monthly | $750 | $650 | $650 |
| Neck 6 Treatments | $1000 | 3 payments monthly | $450 | $325 | $325 |
| Face 8  Treatments | $2000 | 3 payments monthly | $700 | $700 | $700 |
| Face & Neck 8 Treatments | $2500 | 3 payments monthly | $900 | $850 | $850 |
| Neck 8 Treatments | $1200 | 3 payments monthly | $500 | $400 | $400 |
| Body Contouring | | | | | |
| Arms Treatments | $1500 | 3 payments monthly | $600 | $500 | $500 |
| Stomach Treatments | $1500 | 3 payments monthly | $600 | $500 | $500 |
| Buttocks Treatments | $2200 | 3 payments monthly | $800 | $750 | $750 |
| Thighs8 Treatments(front & back) | $2800 | 3 payments monthly | $1000 | $950 | $950 |
| Thighs Treatments(front OR back) | $2200 | 3 payments monthly | $800 | $750 | $750 |