Spring is certainly upon us!
Over winter we are buried under warm layers and may have unintentionally neglected our skin, it can look dull and lack lustre, especially on our bodies. The time to get that glow back has arrived! To help you adjust your routine to the seasonal change, we've put together our tips to spring clean your skin: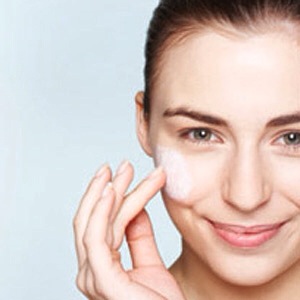 Exfoliate:
Skin needs a fresh start for the Spring, so try a weekly exfoliation home skincare regime. The perfect way to brighten skin, regular exfoliation of your face and body is highly important for radiant skin as it will remove dry and dead skin cells, leaving skin smooth and receptive to the skincare products you use.
A daily dry body brush can achieve dramatic results by stimulating circulation, combating ingrown hairs and clogged pores and reducing the appearance of cellulite – try to do this every morning before showering. A Body Scrub will work together to gently remove skin residue and exfoliate dead skin cells.
Lighten Up:
Rich creams are the perfect antidote to dry winter weather but can be too much for the warmer months. Switch to lighter textured face and body creams to keep skin hydrated without causing an over-production of natural oils.
Protect:
Make sure to use SPF every day to protect against UV rays which can cause premature ageing and pigmentation damage.
Hydrate:
Don't forget to keep the skin hydrated. The healthiest looking skin is always well hydrated.
Book an appointment for a Skin Consultation :
It's time to visit your skin therapist for an evaluation.  Don't wait for your skin to drastically change before doing so.  Your Therapist can help you prepare for and avoid certain skin conditions brought about by the shift of season.