Whether you are now working from home, find yourself in isolation with extra time on your hands or are currently channeling your inner teacher while working a full-time job, practicing self-care is, and will continue to be imperative in these unsettling times.
From DIY facials and mini makeovers to pampering baths and eyebrow maintenance, we take you through some of our team's must-try recommendations on how to keep both your skin and well being in check….all you need is a little effort and the right tools!
Give yourself a DIY facial
While we can't visit our salon currently, we can practice self-care at home with a pampering DIY facial. A facial is perfect for nurturing both the skin and psych and is very simple to do. For a detailed account of how to achieve a salon-style facial click here.
Indulge in a therapeutic bath
Little instantly reduces stress quite like taking a relaxing remineralizing bath.  Begin by creating a spa-like atmosphere so your entire body is relaxed – we are talking soothing music, burning essential oils, lighting your favourite candle, whatever it takes to set the mood. Next, fill the bath with a de-stressing bath foam or detoxifying salts. A bath really does create an unparalleled stress-relief experience.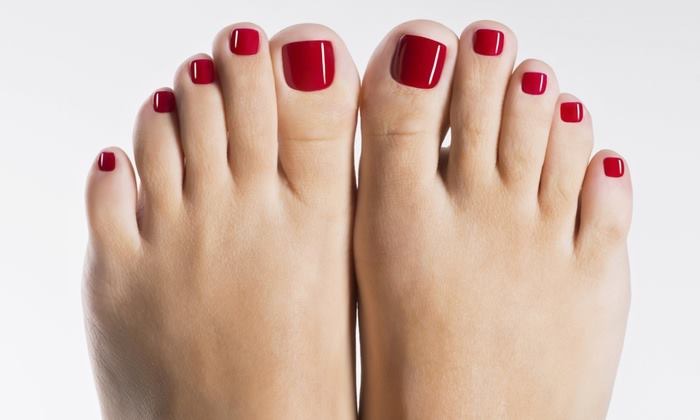 Try your hand at a mani/pedi
While having your nails done at Simply Elegant is something we love to treat ourselves to once a month, it is totally achievable to do a little DIY mani and pedi at home, and something fun you can do with your kids if you have them at home with you too! You can opt to do a simple mani/pedi which just includes a little nail clipping or filing, followed by a hand soak and then polish application or for a salon-style DIY experience follow these simple tips;
Start by soaking your hands or feet in warm water for a few minutes, you can add some reinvigorating bath salts to the water too!
Next exfoliate your hands and feet to promote blood circulation and slough and file your nails to your desired shape.
Now do the same process on your feet, but remember to file your soles with a foot file or pumice stone.
Next it's polish application time! Then time to allow them to dry!
Give yourself a sun-kissed glow
Let's face it, we may be stuck inside for longer than we ever anticipated, but that doesn't mean we have to forsake that golden, sun-kissed glow, after all who doesn't feel better with a tan! We personally love the Sun FX Summer Secrets gradual Tan , it is so light in texture, leaves no streaks and delivers a very natural, luminous, long-lasting tan. Bonus since we won't be sunning ourselves on the beach anytime soon!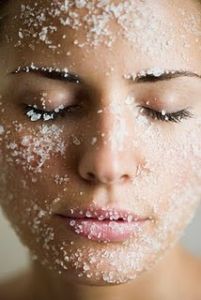 Do an at-home peel
Something we love to do every few weeks is treat ourselves to a peel. The combination of Alpha Hydroxy Acids (like glycolic and lactic acid), Beta Hydroxy Acids (like the acne-fighting salicylic acid) and gentle exfoliants like fruit enzymes dissolve the so-called glue that holds your dead skin cells together, revealing healthier and more radiant looking skin in as little as ten minutes. There are even options with skin-soothing ingredients so they're safe for sensitive and reactive skin.
For a detailed account of how to achieve a salon-style facial with a peel click here.
Try your hand at massage
Give yourself or get a family member to give you a massage! And don't underestimate your kids if you have them at home!
Anything from a relaxing hand, arm or foot massage, to a back and shoulder massage to elevate aches and pains, or a good head massage to reduce tension headaches. And no it's not going to be anything like indulging in the hands of the professionals at Simply Elegant, but it will reduce stress and enable you to decompress, all the same.
Give yourself a mini makeover
While you might be currently donning the 'makeup free look' since you are self-isolating at home, a mini makeover can provide a creative and fun outlet for self-expression that can lift you up during tough times.  We definitely find it helps conquer any anxiety we might be feeling! but those ten minutes of putting on makeup for fun is a time where we get away from that, after all, it's pretty difficult to focus on all that is happening in the world when we're playing with our amazing array of ELES makeup shades! So do yourself a favour and use this time to enjoy your makeup while it's no longer a must-do daily task!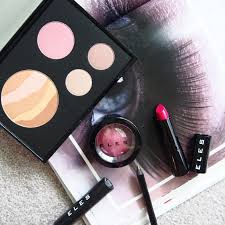 Do some eyebrow maintenance
For those of us who rely on having our brows maintained by our amazing brow specialists, the next few months will be tough! While you need to be very careful not to undo the amazing work we have crafted, it will likely be necessary to remove a few growing strays yourself in order to maintain your brows' shape! After all perfect, natural-looking eyebrows can completely transform your face and make you look and feel 10 years younger! Who doesn't need that in their life right now?