Is it just us or is it officially cold? All of a sudden it's harder to get out of bed in the morning, our scarves and jumpers are out of hiding and cups of tea are made just to warm our hands. We've noticed that when this weather hits, wardrobe changes are second nature but far too many people neglect changing their skincare routine, so their complexion is left dull, dry and often red.
Follow this guide on what to swap, stop and start to ensure your skin is getting the moisture and protection it needs in the cooler months…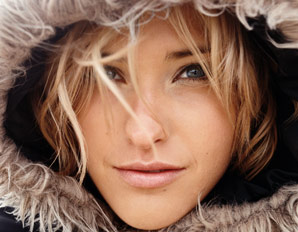 SWAP Foaming Cleanser for Creamy Cleanser
Foaming Cleanser is great for removing oil, sweat and residue but can be far too drying and harsh in the colder months. Switch to a creamy cleanser to hydrate your skin and, remember, oily skin that isn't well hydrated enough will leave start to produce more oil in an attempt to re-hydrate!
START Using Body Moisturiser
Winter dries out all of your skin but it's easy to ignore when you're bundled up in layers of clothing. If you use a body moisturiser year-round, props to you! If not, winter is definitely the time to add one on.
STOP Hot Showers and Heaters
We know it's hard to stop but those long, hot showers are doing your skin more damage than you know, especially when you have to jump out into the cold air. Take the temperature down a notch to keep your skin in optimal condition. And as tempting as it is to leave the heating system on all night, try to embrace blankets and some new flannelette pyjamas instead Blasting hot air is not only bad for the environment but dries out your skin fast.
SWAP Granule Exfoliating for Peeling Cream
Exfoliating is a must during winter as dead and dry skin cells tend to build up more than in the warmer months but you're better off using a peeling cream like our Enzymo-Spherides Peeling Cream to rid your skin of impurities and cell build-up. This magical cream exfoliates the skin, brightens the complexion and helps increase absorption of products.
SWAP Light Cream for Hydrating Cream 
If you tend to opt for a lighter cream generally, it may be worth investing in a more hydrating cream to keep on board for those times your skin feels particularly dry. And no matter which cream you're using, remember the winter months call for more so up the application ante!
START Massaging with a Serum
No matter what type of skin you have, we have the right serum for you. Simply massage the oil into your face gently each night and you will wake up to a brighter, more hydrated complexion.
START Hand Cream
We would like to think that most of you use a hand cream year-round but we're sure there are more than a few of you out there who don't. This winter, make it your mission to apply hand cream at least once a day, more if you wash your hands in hot water a lot.
SWAP Lip Balm for Lip Cream
Did you know that pawpaw cream you swear by is probably petroleum based? Yep, most cheap lip balms are and they aren't doing you any favours. Invest in a good lip cream to save your lips from drying out and ageing.